The Complete Guide For 7XL Poker App
How to register, download and playing poker online at 7XL?
Looking for the best online poker platform? Sign up today for 7XL poker part of GG Network. Since 2017 7XL is the most popular online poker app for poker players all over. The registration is quick and easy and in a few moments you can play online poker tournaments or crazy cash games.
Why to join 7XL?
The most advanced poker platform and loved by players from all over the world.
Lots of daily tournaments and cash tables.
Many players and many pokers rooms available at any time of the day.
Cash games start with an entrance fee of just $ 0.5!
Cash game blinds start low with $0.01-$0.02 and go up to $1-$2 fit for all bankrolls.
Perfect enjoyment on any device you play on (Laptop, Tablet, Mobile).
You can play Texas Hold'em and Omaha for real money.
The 7XL poker application is convenient and advanced.
So how do you get started?
 

Sig

n Up For 7XL
Click the sign up button, and you will be immediately taken to 7XL sign up page. Fill it with your details. Registration is open to all players and you can also do the registration from your mobile device.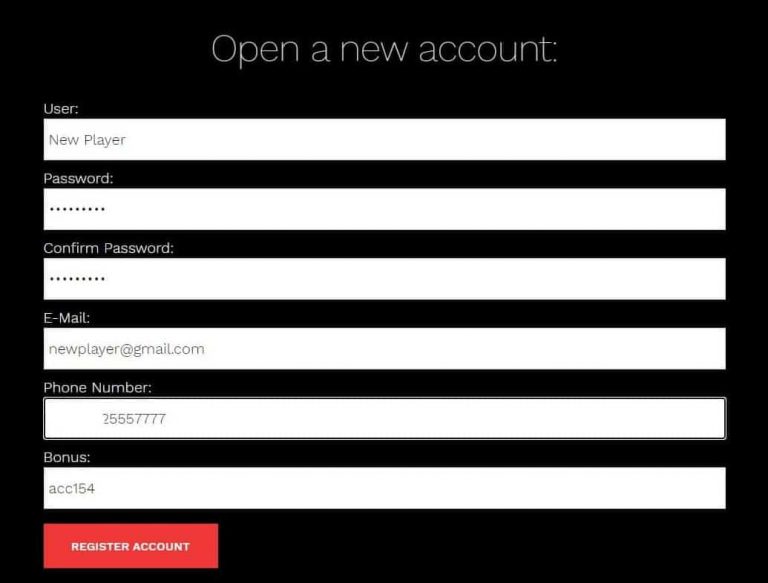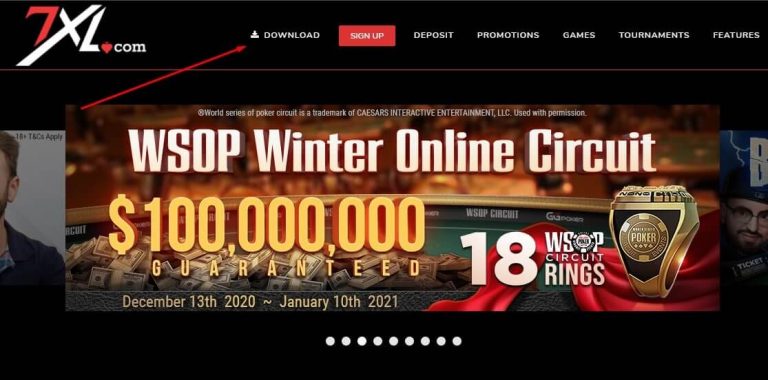 Dow

nload the 7XL Poker app
After registering you will be taken to the main page of 7XL Poker, click on the DOWNLOAD option that on the top of the screen (marked with a red arrow) and you will be taken to the page of 7XL to download.
 Download software to MAC / WINDOWS
7XL Poker software supports the Windows and Mac operating systems. If you register via your mobile device, you can download the appropriate poker software directly to your mobile device and play whenever you want.
7XL Download for Android (7XL Download Android)
7XL Download for Windows (7XL Download Windows)
Run

the software
After downloading, the installation process will take several minutes. When it's over, look for the 7XL icon on your desktop. Click and open the poker software. Click on the Login (marked with a red arrow) and fill in your username and password, when you log in the first time, you will have to choose a nickname and an avatar and that it's you are ready to go!
You are ready to start playing poker online!!
Once you have completed the registration and chosen your nickname you can start playing poker. On the 7XL Poker platform you can play both Texas Hold'em and Omaha. Cash games start low from a buy-in of $ 0.5 to $ 1,000. You can register for tournaments with entrance fee of $ 0.5 and up to thousands of dollars. Remember, in order to sign up for games with money, you must make a deposit to your account.
In conclusion:
The 7XL poker app has several distinct advantages. Such as, the interface is conveniently colorful and modern, some features been added to improve user experience and to feel as much as we can in a real game, like the options to buy insurance or run multiple times if players went All In.
Bonuses, players who persevere and play many hands will receive bonuses according to their successes under the name Fish Buffet.
The platform doesn't allow the use of tracking software and statistics calculations and thus fairness is maintained to for all players.
Withdraw or deposit money in 7XL is very easy. Money can be transferred between players at the touch of a button so you can play with your friends at any given moment.
How to download the poker software to your mobile device?
The 7XL Poker software can also be downloaded to your mobile device and you can play poker at any given moment of the day.
If you didn't register using your mobile device, and you only downloaded the poker software to your computer, and you want to do so now, log in to your account (desktop) with your username and password.
Once you have entered the main page, look at the bottom of the page for android and apple operating system logo with the word MOBILE (Marked with three red arrows). Click on it and scan the QR code with your mobile device.
You will then be taken directly to download software page.
Scan the QR code to download the 7XL app to your mobile device. For Android and Apple.