Few Words About GGPoker
The GGPoker platform is one of the world's leading online poker gaming platforms. The network established in 2017 has been specially tailored for a high user experience and maximum enjoyment of the players. The platform was founded by poker players who knew exactly what they were missing for the perfect enjoyment when playing online. You can read more details about the network in our article.
How to Sign Up For GGPoker?
If you want to sign up for the GGPoker platform, just follow our guide and start to play online poker for real money with the best poker app. Don't forget to claim your welcome or first time deposit bonus!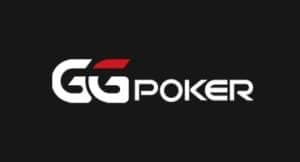 Fill In The Registration Form
Click the button below to sign up today, fill out the registration form and confirm your email address. Don't use fake information.
Click The Download Button
After registering, all you have to do is download the GGPoker software, click on the download button (marked with a red arrow).
Run The Software
When downloading is over, run the GGPoker software on your device, click on login (Marked with the red arrow) fill in your registration info and you ready to go.
Pick Your Bonus
GGPoker want to give you a bonus. So why not to claim it? Deposit $20 and Claim $50 Free Play!
Or Grab A 100% Matched Deposit – Whichever Bonus You Prefer.
Frequently Asked Questions