GGPoker – Online Poker Application
GGPoker was launched in 2017 after it was designed from the base up by a team of poker players. This team knew what poker players looking in poker platform to achieve the maximum user experience. This poker platform offers a number of exciting games and competitions for which highly advanced software has been developed, as well as an application specifically adapted for mobile and tablet computers.
The network has been constantly evolving and renewing since its inception in 2017, with Daniel Negreanu, the world's best-known poker player, joining GGPoker in October 2019, serving as a presenter and active player who can sit at your table. In December 2020, colorful poker player Dan Bilzerian joined also the team. GGPoker's climax came in July 2020, when the WSOP online tour awarded 54 gold bracelets to thousands of players around the world who played online.
Can I play on GGPoker platform?
It depends, currently not all countries allow players to connect to their network. In recent years, the network has started to obtain licenses to operate in various European and Latin American countries, subject to different regulations from country to country. Once you join, you can play online poker against players from many countries such as Germany, Netherlands, Belgium, Hungary, Russia, Brazil and much more.
The GGPoker team
As we mentioned over the years, GGPoker has also recruited some of the top players in the poker world to be ambassadors and active players for GGPoker. Poker players like Daniel Negrano, Elki, Gison Con, Dan Bilzarain, Feder Holtz and others. GGPoker has also create team for national such as Brazil follow by Felipe Mohawa or Russia follow by the players Michael Semin and Anatoly Pilatov. Who knows, maybe we will meet soon players from your country or even you in the near future.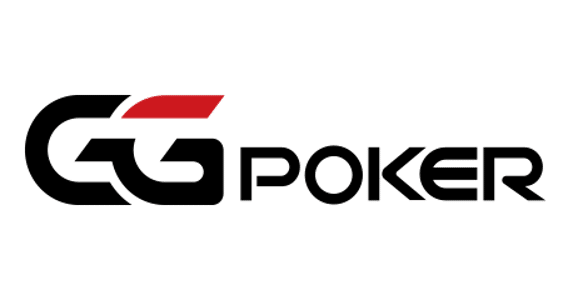 What poker games are available at GGPoker?
The platform mainly includes Texas Hold'em and Omaha, which are the most popular styles of poker in the world today, and you can play them in a variety of tournaments and cash games.
All In or Fold – You must make an in-game decision to go all in or fold.
Spin and Gold – The prize in the game is determined by spinning the wheel, wait for surprises.
Rush and Cash – Play poker nonstop after you fold, get to a new table and get a new hand.
Short Deck – A slightly different poker, and not with a full deck, but only 36 cards (2-5 without games).
If you prefer to play in tournaments, you can find a number of tournaments on GGPoker by clicking on the tournament button. Tournaments entrance buy-in start at $ 0.05 and can reach $10,300, which is the Super Millions High Rollers entry fee and the guaranteed prize pool is $ 1,000,000.
Cash game players can also find plenty of tables where they can play real money poker games. Cash games buy-in start at $0.01 to $0.02 blinds and range from $5 to $10. Click the Hold'em button to view the available cash tables.
What are the special features of GGPoker?
One of the special additions to the GGPoker system is the Poker Craft. Poker Craft is a system that tracks all of your poker games on the system and stores data for analysis, learning, tracking and sharing. You can check every hand you play and analyze your and your opponent's moves, learn from your mistakes and improve your skills for next time. The system summarizes for you what your ROI of wins and losses, whether you are profitable or not, and you can also see your success rate depending on your position in the table. How much hands did you won in SB, BB or UTG and so on.
To log in to Poker Craft, click on your avatar (Mark by the red arrow) and then click on the copy of Poker Craft in the lower left corner (Mark by the red arrow).
Another game feature in the GGPoker app that helps players called All In Insurance. And that's what it sounds like, when you go all in and dominate your opponent, the system will offers you the option to take all-in insurance so that if you lose your hand you will get back some money and save some lost money.
To get this insurance, you must meet all of the following conditions:
You lead when you enter All In.
The size of "POT" is at least ten times the size of BB.
Your opponent has at least 14 outs to beat.
You play against 1 player.
The chances of losing by hand are over 2 percent.
In conclusion
The GGPoker poker platform is on track to conquer the world, with 24-hour online WSOP tournaments, well-known platform poker players, approvals and compliance in many countries around the world, all make us believe that GGPoker has a bright future.
Sign Up For Your
Favourite Poker Platform